Next Day Delivery
on orders made before 1pm

Click & Collect
available on all orders

Packaging for Anything
Huge range of UN certified industrial containers
Industrial Containers Suppliers
WE SELL IN BULK AND SMALLER QUANTITIES
Order your industrial containers or other products in smaller quantities for postage, or build your quote and speak to one of our team for larger orders. See details.
Patrico are a specialist supplier of durable industrial containers. We provide these in a variety of shapes, sizes and made out of a range of materials. In addition to this, we also supply miscellaneous packaging essentials for sealing and protecting goods. Our products are specifically designed for the safe storage and transport of industrial chemicals, solvents, pharmaceuticals and more. We have a diverse range including, but not limited to, steel drums, buckets, jerry cans, glass bottles, powder jars and pallet-loading composite IBC containers. 
NEXT DAY DELIVERY AVAILABLE ON ALL UK ORDERS PLACED BY 1PM. SEE DETAILS.
Explore
Find your perfect industrial container
We offer a huge range of PET industrial containers for all purposes, ranging from food stuffs & carbonated drinks through to vape juice & spirits. Choose the industrial container you need below and either purchase online or get a quote from us if you want to purchase in larger quantities. With well over 1,000 different stock lines in our warehouse, there is an excellent chance we have precisely which industrial container you require, available for immediate delivery.
Can't find what you need? Get in touch.
Featured Products
UN Wide Neck Drums
Here at Patrico, we stock a large range of high performance UN certified drums suitable for high value materials such as pharmaceuticals, specialty chemicals or foodstuff. This type of drum protects your goods from moisture and against any kind of tampering, ensuring they arrive at their destination as safely as possible.  Sizes range from 3.6L up to 55L.
PDO03.6LO/TSCUNX
from
£0.00
(inc. VAT)
£0.00
+VAT
More details
PD026.00LO/TUNBLACK
from
£0.00
(inc. VAT)
£0.00
+VAT
More details
PD055.50LO/TUNBLACK
from
£0.00
(inc. VAT)
£0.00
+VAT
More details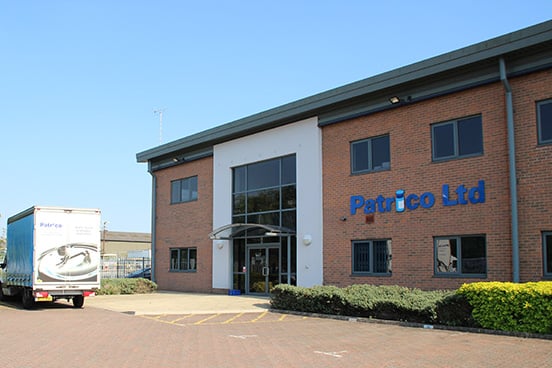 About Us
Patrico Ltd was founded in June 1983 as a quick response, service based company, supplying industrial containers to the paint, adhesive, and chemical industries.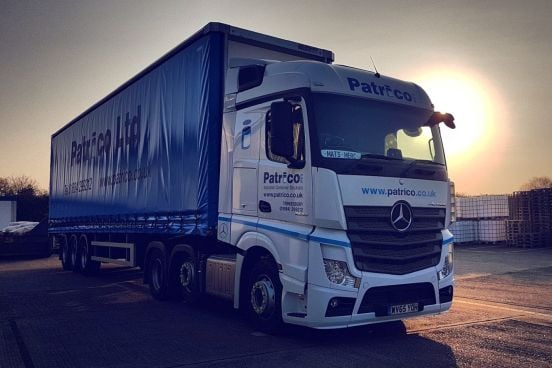 Delivery
Deliveries are made daily on our own fleet of Trucks & Vans from our centrally located purpose built facility in Tewkesbury.